The outbreak of COVID-19 in 2020 has posed a serious threat to the lives of people around the world. With the outbreak of the epidemic, disinfectant solution has become a necessary medical material for every household.
Among the disinfectants commonly used in life, chlorine-based disinfectant are the most widely used due to their low price and better applicability, accounting for up to 1/4, followed by Alcohol-based disinfectant, which account for a relatively large share in medical treatment, totaling up to 18%, with representative products such as methanol and ethylene glycol, followed by aldehyde-containing disinfectants, iodine-containing disinfectants and phenolic disinfectants, accounting for between 10% and 15%.
However, traditional disinfectants have major drawbacks, such as alcohol is flammable and sodium hypochlorite is irritating and corrosive.
Therefore, kenvos has teamed up with a Chinese high-tech company to develop a new disinfectant that is long-lasting, safe and non-toxic to the human body- MOFs Disinfectant.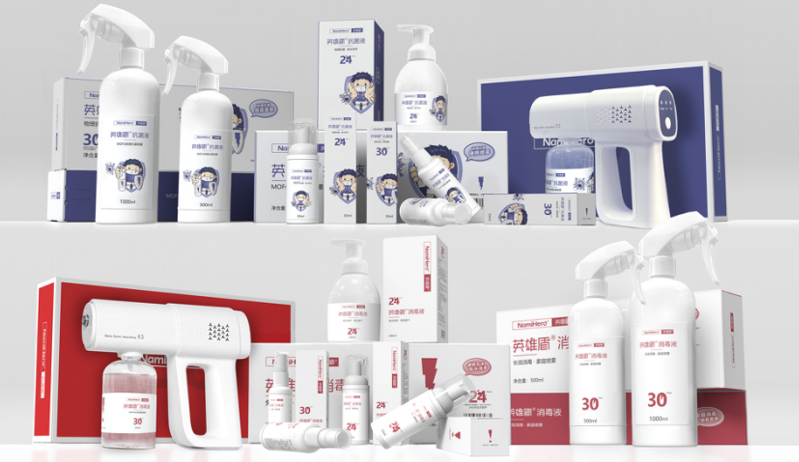 What is MOFs ?
Metal–organic frameworks (MOFs) are a class of compounds consisting of metal ions or clusters coordinated to organic ligands to form one-, two-, or three-dimensional structures.
MOFs Disinfectant and traditional disinfection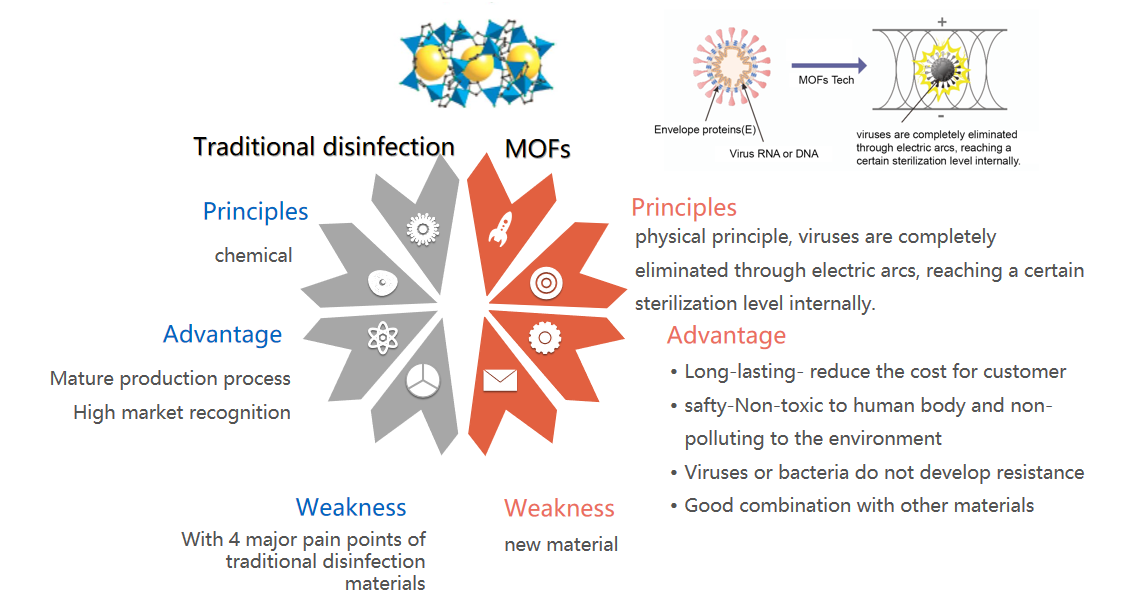 MOFs Technical Achievements
Has obtained 2 national invention patents.

CN202210768852.X

CN202210819381.0

Has obtained the national disinfection product record

The products have passed a total of 28 CMA qualification test reports, and the results of the relevant toxicology reports are actually non-toxic and stimulation reports are non-stimulating.

The sterilization and antiviral rates are >99.9%, and the products provide long-lasting disinfection for up to 30 days. They have demonstrated excellent efficacy against various pathogenic microorganisms, including but not limited to Escherichia coli, Staphylococcus aureus, covid-19, and H1N1, with a sterilization rate of >99.9%.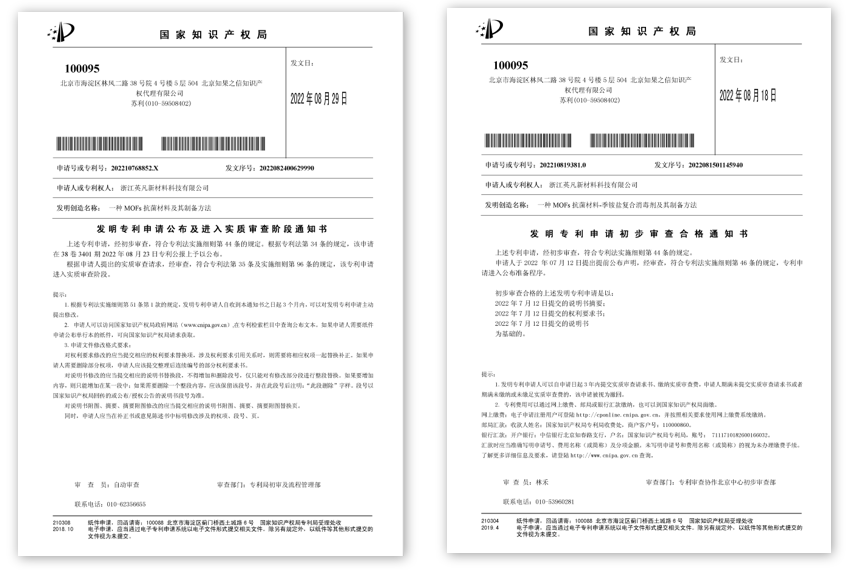 Our vision
Committed to developing technological products that are harmless to humans, long-lasting, and possess antibacterial and antiviral properties. To empower humanity to take a leading position in the battle against viruses.