Kenvos is a global company with branches in many countries. We employ local employees to support our customers develop the market. Over the past 20 years, our technical and sales team of more than 100 staffs has provided a lot of technical services to customers and farmers all over the world. In years of market research, we have accumulated a lot of experience, including market analysis、product recommendation、farmers' feedback and professional knowledge. These are the reasons why we stand out from many suppliers in China.
Market sensitivity
In Kenvos, we have a professional purchasing team to keep an eye on the market changes and fully investigate the market trends of raw materials especially Technical material.
When TC price is low, we would purchase and reserve cargoes for our close customers. Another we make one year forecast based on the annual products purchase quantity of our cooperative customers in the past few years, and keep update to them the right time to put order. So that our products can maintain price competitiveness in the local market, and at the same time, our partners can strive for more market share and more profit.
As we all know, in 2021-2022, the price of glyphosate has risen sharply due to the covid-19 and the increase in the price of glyphosate technical. It means that there will be a serious shortage in the market, and dealers need to pay a high price to buy the goods.
We always keep an eye in the market, inquiring into the market trends. We have prepared 100 tons of glyphosate in advance to ensure the supply and give a very competitive price to clients. Therefore, our customers have price advantage in local market.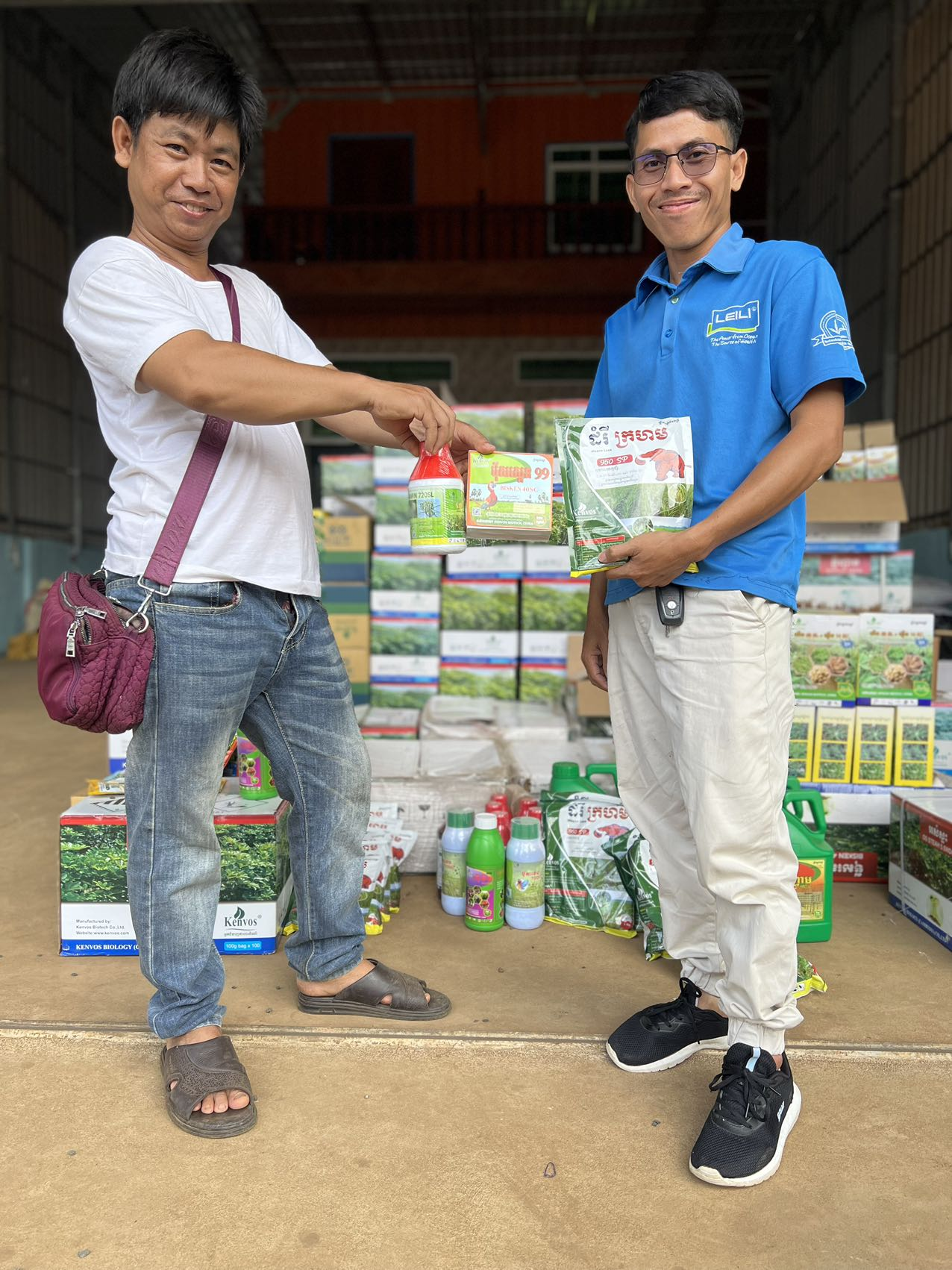 After 2020-2022 of price risen, this customer turned stronger and more trust our Kenvos.
Professional experience
We have full set of crop protection solutions for major crops around the world. Include solutions for insects, fungi, weeds and nutrition. At the same time, We have also done a lot of research on the product formulation, the purpose is to get the maximum effect for farmers with the least cost.
For example, this lady's tomatoes are perennially infested with tuta absoluta and whiteflies, and the yield has been reduced by more than 50% in serious cases. She felt very distressed as she looked for many ways but could not solve. When we got her call, we immediately went to the farm to check. After a lot of test, we combined pheromone traps and insecticide, finally successfully solved the her problem. A laughing lady famers use kenvos' solution to solve the problem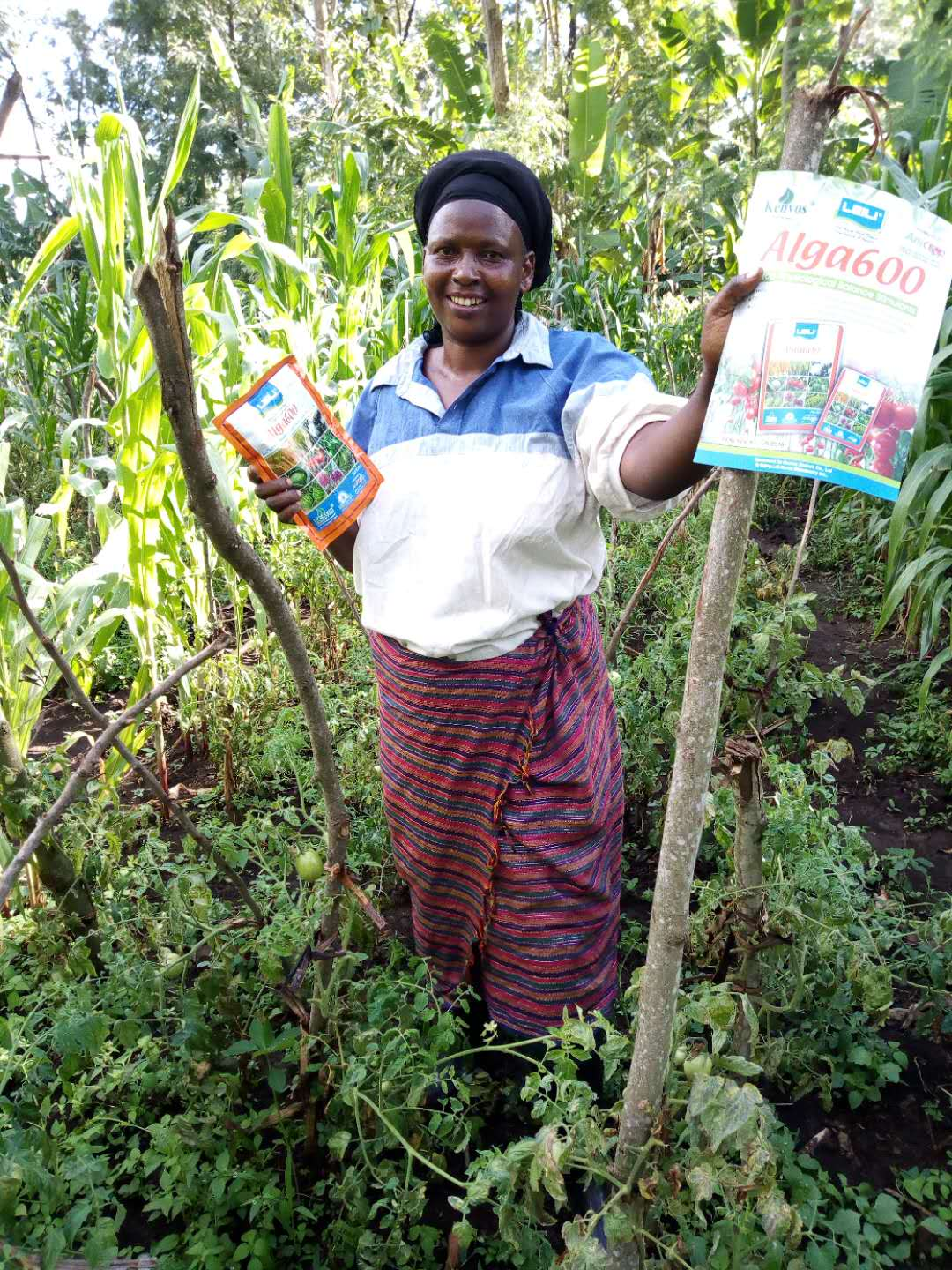 A laughing lady famers use kenvos' solution to solve the problem

Bong Pon at Treang district, Takeo province.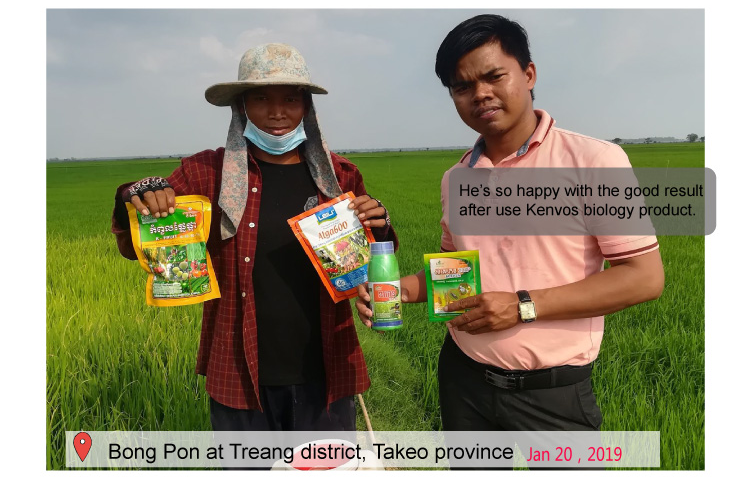 His rice got the problem with hopper. As we all know, rice planthopper is one of the most serious insect of the rice, which will cause more than 30% decrease in rice harvest. The resistance of rice planthopper is very high, and it can not be controlled by many kinds of insecticides.
As soon as our colleague heard about that from our client, they immediately checked it and developed a solution to solve farmer's problem. The farmer spoken highly of our colleagues and became our client's loyal fans, increase farmers' stickiness to our clients.

Sufficient products formula
Kenvos is specialized in supplying high-quality products and environment-friendly techniques and formulations. Right now resistance problem became serious, we have developed more suitable product formula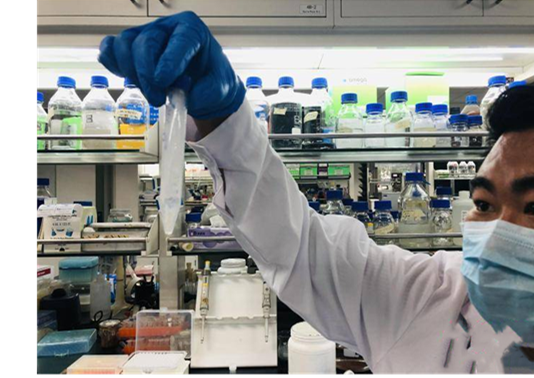 for different ingredients and crops, Most of our products have been tested worldwide and recognized by our customers and farmers. More importantly, we are committed to recommend products more suitable for the local market to our clients. 
Such as in African market, paddy bug is the most serious pest in rice cultivation in South America, which is different from other regions. Paddy bug is very high resistance and difficult to be controlled now. Based on market feedback and client demand, we have recommended a new type of insecticide with high efficiency after many field tests. 
Market sensitivity and "the right product choice" is the result of kenvos 20 years of industry experience.